Welcome to Tulsa Area Screen Company
Tulsa Area Screen Company, owned by Heidi Roy, was formed in 2006 when Heidi took over the eastern Oklahoma territory from the statewide Phantom Screen distributor. Phantom Screens® is the recognized leader in retractable screen technology and has local installations dating back over sixteen years.  Tulsa Area Screen Company has grown to now offer retractable screen and awning solutions from Sunesta and Insolroll.   Learn More
Hot Topic
The latest news and product announcements!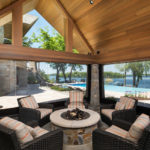 The clear vinyl wall offering for Phantom's motorized screen is finally here! After almost 3 years of market testing, we are ...
Read More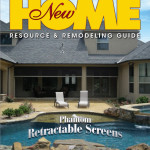 "At Perfection Homes, we are constantly looking for new ideas and building techniques to bring to the Tulsa market. When we ...
Read More